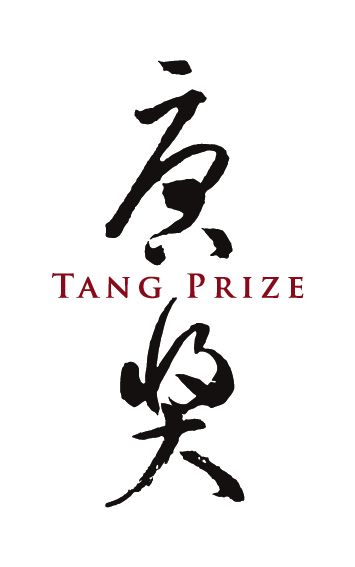 The Tang Prize logo incorporates the award's name in both English and Chinese as an homage to the air of cosmopolitanism that characterizes the Tang Dynasty.
The design of the Chinese characters tang and jiang ("Tang" and "Prize") was inspired by the calligraphy of the Song Dynasty artist Mi Fu. With their bold black strokes, the two characters appear as two figures walking purposefully forward. The English words "Tang Prize" intersect with the Chinese characters at the center to form a crossroads, symbolizing the connection and interaction between this East-based prize and the rest of the world.


The Color Scheme

RED, an auspicious color in traditional Chinese culture, symbolizes the Tang Prize's passion for contributing to the development of human civilization.
BLACK, the dominant color in Chinese calligraphy and ink wash painting, represents the pinnacle of Chinese art.